It is quite obvious that divers and anglers are interested in what kind of species they see or catch, but these books are also helpful for foodies who brows at the fish mongers for new creations, especially on travel in new areas where the fish market can provide amazing experiences.

The purpose of the books is to give the user the ability to easily determine the species of fish without special literature or special equipment. The books provide clear illustrations and brief accounts of appearance, distribution and environment for the described species.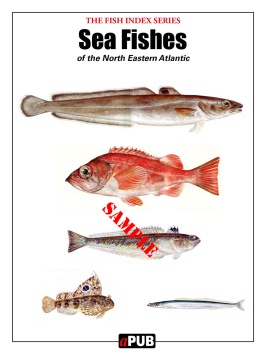 Planned release spring 2016
This book presents the approximately 350 species of fish found in the North eastern Atlantic, including the North Sea and adjacent waters. All species are clearly illustrated and similar species are displayed at the same spread to facilitate identification. The descriptions are supplemented with distribution maps and in many cases also photographs. The opening chapter deals with the fish evolution, structure and physiology.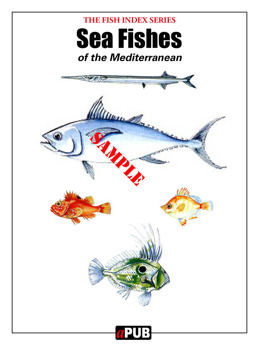 Planned release spring 2016
The Mediterranean is unique – the water is too cold for reef building corals, but too hot for many of the Atlantic plants and animals. In the Mediterranean, there are over 700 species of fish. The book's focus is the species that can be found down to about 40 meters/130 feet, are seen on the fish markets or caught with hand tools. All species are treated with detailed descriptions and illustrations.
Planned release spring 2017
There are about 4000 species of fish living in tropical coral reefs. This is way too many for a manageable field guide, so we have limited the content to species living from the surface down to about 60 metres/200 feet depth, which is larger than 5 cm/ 2 in. and not living most of the time hidden in the sand or in holes in the reef . We also divided the contents of two volumes – one for the Caribbean with approximately 350 species and one for the Indian Ocean and the Pacific Ocean with about 1,700 described species.